About Us -
The Farmer's Market is the server for everyone! We are an LGBT+ friendly server with a focus on community! Come hang out, and enjoy our good vibes, friendly discussion, and fun weekly events!
Est. January 2023
Our Rules -
Breaking our rules could result in a ban!
Harrassment, hate speech, or discrimination of any kind will result in a ban. This includes usernames, nicknames, & skins.

No spam (including constant use of caps)

No griefing

No hacking, x-raying, or game exploitation

No trolly builds

No soliciting/advertising

No NSFW in chat (this includes nicknames)

Keep chat chill and drama free

Keep chat English only, please!

Most importantly, have fun!
Frequently Asked Questions -
Click the arrows to expand!
We are on version 1.20! You can join from almost any recent version of Minecraft, though!
The server restarts twice a day, at 2am EST & 2pm EST!
Berries (b) is our currency! Check your balance with /bal and check out /jobs browse to start earning berries!
- Inventory organizers
- Fullbrights
- Minimap
- Tool switcher
- Schematica/Litematica (Easy place mode & auto placer are NOT allowed)



Any mod that creates an advantage is NOT allowed. (e.g. x-ray mods, auto-rejoin mods, freecam mods, etc.)

Any cosmetic resource pack is allowed. X-ray texture packs and any pack that creates an unfair advantage over others is NOT allowed.
Check out our tax brackets here!
When you purchase the supporter rank from our webstore, you get a heart suffix, fun particle effects, & a special role in discord!
19132! We hope to see you soon!
You may have up to 7 homes!
We recommend these two sites for coloring your name: 1 2
Once you have your custom name, do /nick in-game and paste!
Yes, but you cannot have more than one of your accounts on at the same time. This is is seen as an unfair advantage over others, sorry!
To unlock a chest for a specific person, do /cmodify (username) and punch the chest!
To make the command persist for unlocking multiple chests, do /cpersist
Go to /warp shop and visit the egg shop! You may own up to 3 shops, and we have a choice of small, medium, and large shops!
To create a letter, do /letter (your message here)
Now that you've created your letter, do /post (username here)
To receive a letter, look out for the frog courier! Right click him to accept your letter.
Did he go away before you were ready? Do /unread and he will return!
Don't want the letter anymore? Try /shred
Your wolf has to not be sitting, and you must be within a few blocks of them. Hold a bone in your hand, and left click towards the direction you wish to throw. Your wolf should run after the bone and return it to you shortly!
Yes, we have a datapack that allows us to have invisible item frames in survival! Just put an item in any item frame like normal, then shift + right click with shears to make it invisible! (Note: an item must be in the frame for this to work!)
You can apply here! Please be sure to read the requirements first!
Taxes -
The goal of taxes in the economy is to cut down on inflation & to keep money moving!Taxes are drawn every Thursday, at around the same time as the lottery!
| Tax Bracket | Min. Berries | Max. Berries | Tax % |
| --- | --- | --- | --- |
| 1 | 0 | 24,999 | 0% |
| 2 | 25,000 | 49,999 | 1% |
| 3 | 50,000 | 99,999 | 5% |
| 4 | 100,000 | 149,999 | 10% |
| 5 | 150,000 | 199,999 | 15% |
| 6 | 200,000 | ∞ | 25% |
- Lottery
Put some Berries in the pot and get a chance to win big!
Do /lottery buy <#> to buy tickets! You may purchase up to 10 tickets!The lottery is drawn every Thursday at 9pm EST.
Events -
Come join in on our staff-hosted events, and win prizes, share music, battle, build, chill, and most importantly, have fun!Our events team keeps the calendar below and our discord updated with our current event schedule! ↓
Our Staff -
Our staff are our most active members, donating their time to the community in a meaningful way ♥
Thank you for all that you do, staffers!Interested in becoming a member of the staff team? Apply here!
Moderator Application -
Requirements: Age 13+, 48H playtime, Discord account.
Please note that submission of a moderator application does not guarantee a position on the staff team! Please do not submit an application more than once every 90 days!
- Lectriz
ANY PRONOUNS
Lectriz is the co-server owner and is a YouTube content creator as well!"I will un-mac your cheese." - Lectriz
Dom -
they / them
Dom is the co-server owner & handles all documentation on the server!"Erm, cheesed to meet you." - Dom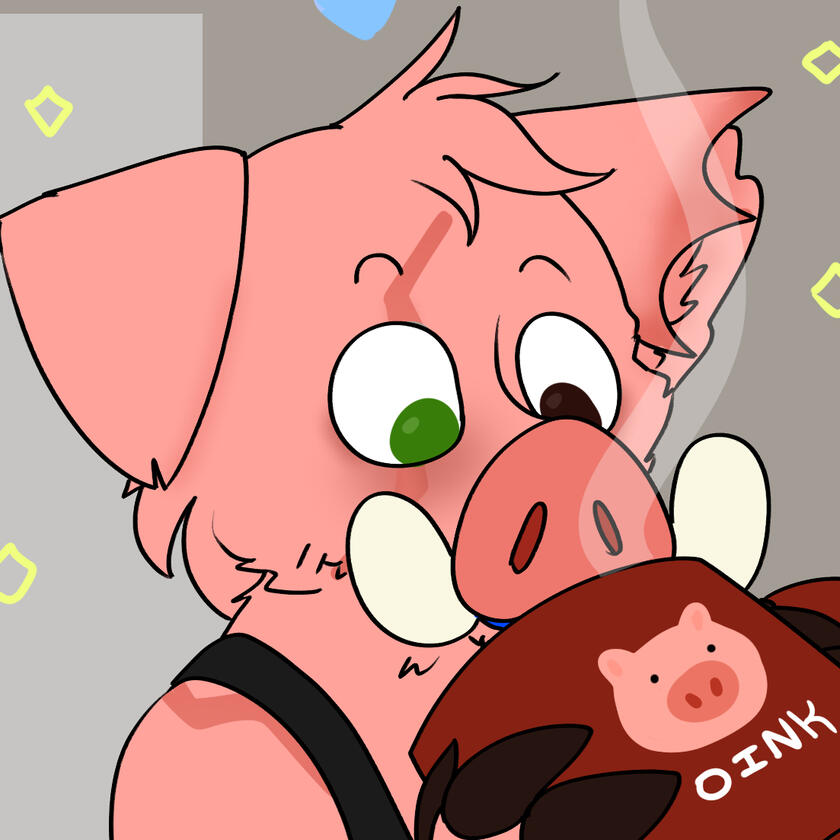 - Zatie
ANY PRONOUNS
Zatie is the sole Developer, local genius tech person at The Farmer's Market, and 1/3rd of the upper staff team!"I'm bad with quotes." - Zatie
BAN APPEAL -
Please note that submission of an appeal form does not guarantee that your appeal will be approved. Please check your email after submission, as we may reach out for further communication or clarification.
Changelog -
All changes to the site listed below from recent to oldest!
---
November 2023
30th
updated site logo!

added new photos to the events page

made it snow ❄️
4th
un-spookified site background
October 2023
5th
September 2023
25th
site background is now spooky!

updated staff page to current
13th
added 2 new votesites!

changed formatting in changelog

another social media logo change on footer
1st
numerous updates on upper staff pages

changed youtube icon on footer to more recent
August 2023
22nd
11th
added section about server restart in the faq
9th
added section about mail courier system in the faq
July 2023
25th
22nd
17th
June 2023
27th
25th
updated staff listing

added new photos to events page!
21st
fixed header photo formatting error for mobile users

fixed letter spacing error for mobile users

updated moderator application

updated ban appeal form

added smoother scrolling

added a back to top button, for fasterer browsering!

added changelog (hi!)